"We put faith in our government to meet our needs, and they aren't doing that at the most basic level." - Food Inc.
Yes, I am one of THOSE people - the kind of person who is very passionate about food ethics. This includes (but is not limited to): how our food is "grown", how our food is processed, how it is marketed, and why people eat the way they eat.
Food is a very personal subject, and I understand that at the highest level. I don't like people turning up their nose at what I eat, and I get very defensive (on the internal level) about what people think about my food choices. I am in no way an expert on this subject, but have many views on it. If you don't agree with me, that's fine - I totally respect that. But hear me out first.
Did you know that in 1972, the FDA conducted over 50,000 food inspections? In 2006, that number dropped to an astonishing 9,164 (Food Inc, 2008).
sorry government - i like to snoop.
Food today is not "food" for the most part, but food like substances. Don't believe me? Go to your nearest super market, go up and down the aisles, and try to find a "food" without corn or soy products in them. It is an approximation made, but it is said that over 90% of our foods today include one or the other. I am adamant on believing that I becamse intolerant to corn products because of their use in foods today. Our bodies get fed corn so much (even in most meats - your animals are eating it too!), and mine decided it couldn't digest it anymore. It was corn overloaded.
Here's why CORN is used as a filler these days: it's cheap. Not much money is spent on growing corn, and corn is able to "fill" foods and "fill" animals quicker and more efficient. The mass production of foods are a sure fire way to make a couple of people a heck of a lot of money.
I believe in eating non-GMO products. Why, you ask? Because something in my gut (no pun intended) tells me my food should not come from a test tube. When I go to eat food, I want it fresh - I want to know where it came from. I think about what I put into my body before it's ingested. I can assure you if many people did, these food products might not thrive as much as right now.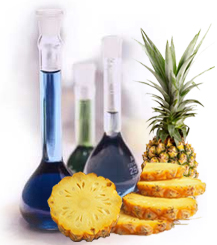 Why should science and technology be involved in my food?


However, that is not always the case. "It costs so much money to eat healthy!" You're right - it does. I make that sacrifice for myself. Some people can't though. When a family of four only has 5 dollars a day to eat and is scraping to get by, it is hard to see how they would ever be able to "make it" on fresh produce and organic meats. How sick is it that our food system is so skewed that people have to choose between healthy (the obvious) choices and chemically "enhanced" food products? "We are hitting the bull's eye on the wrong target." - Food Inc.
They say obesity and socioeconomic status are correlated - can you see why?

Some people are just not educated about food - it was a long process for me. It is also not easy. I am the "black sheep" when it comes to food. I am picky and often refer to myself as a food snob. I believe I get the choice to be. I am a firm believer in "you are what you eat" - why would I want to fill my body with chemicals, when I could have this:
It is also difficult to become educated about food when the food marketing is geared towards cheap, manufactured products.
I hope:
everyone has the opportunity to educate themselves about food choices

the FDA can come clean about their practices

healthy food becomes accessible to all who are struggling to scrape by

this post will reach and touch just one person to think about their food as a whole
I apologize if this was too heavy for you, offended you, or your views are different than mine. I also believe we all (including me) have those days where we cannot always eat the way we want to. I believe in a healthy balance - a diet which will energize and sustain me.
If you have never visited
Lauren's
page - please read her post on "Don't be a scaredy cat". Thanks for inspiring me to do this post tonight Lauren!
Question: What are your views on this subject? Do you agree/disagree? Why or why not? Do you find yourself still eating "those" foods even if you know you shouldn't?